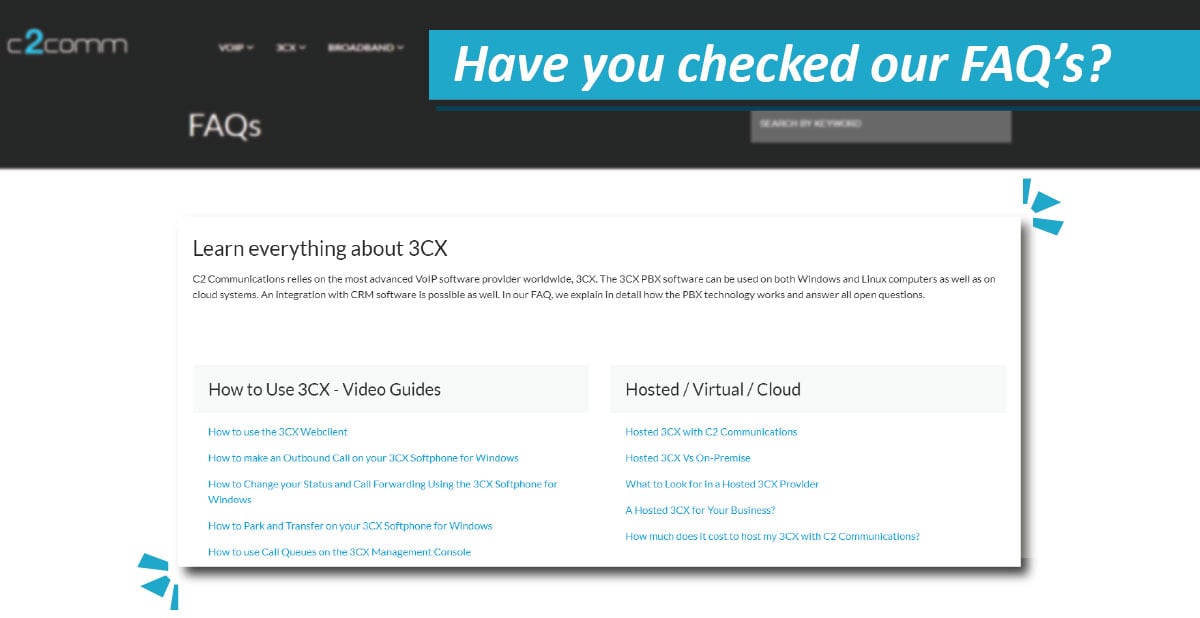 Stuck with a 3CX Problem? Check our Growing Knowledge Base.
Have you checked our growing knowledge base yet? Over the years our experience with VoIP telephony and 3CX Phone Systems has helped refined our product delivery and knowledge. We find that as new systems are installed and businesses demand more of them similar issues can pop up. During our installation and training...
15/05/2019 | Read more
Introducing The Cats Pyjamas, Meow That's Worth Smiling About.
We're helping pawsitively hundreds of Australian businesses prepare for growth and save on their bottom line. C2 Communications is moving and shaking the telco world to have you feline good. Since our inception, we've assisted hundreds of Australian business to migrate from old proprietary phone systems and big telco carriers to a...
01/05/2019 | Read more